Design & Layout
Brochures - One of the best ways to let your customers know the valuable services you have to offer is a brochure. Most people may know the main services you offer but it's all the extras they may not know of that a brochure will cover and get you the extra sale .Great for salespeople as a quick way to get their foot in the door after a quick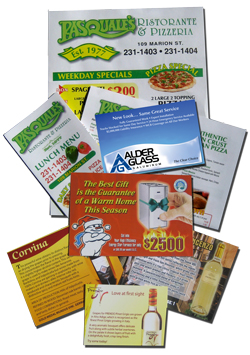 introduction.
Ad & Flyer Layout - Whether it's direct mail or an ad in a printed book, you should project the best, most professional image for your company. From single ads to multi-page flyers we can handle your advertising needs. Also handling Restaurant Menus as well as take-home menus.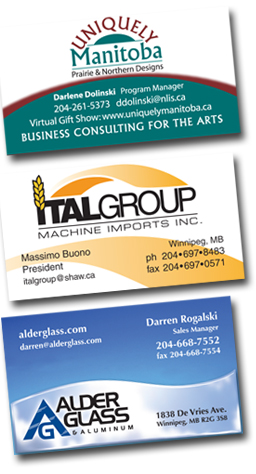 Business Cards - A professional looking business card is one of the best ways to get that all important first impression. One of the cheapest forms of advertising, it's always best to give them out to anyone and everyone.
Email quicksilver@mts.net for a fast, free quote.