Banners!
When you are looking for a flexible, versatile and economical way to display a message outdoors, custom vinyl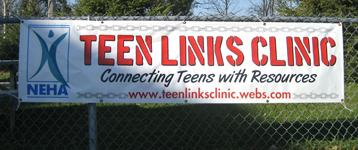 banners are an ideal choice. Vinyl banners are one of the most popular and versatile types of signs available today, and they are well suited for exterior use as well as indoor use. The vinyl material itself is flexible, tear resistant, waterproof and highly portable. Outdoor banners can withstand wind, rain, and extreme hot and cold weather temperatures providing the edges are sewn and grommets for hanging are fastened to it.
Available in any size or color with an unlimited message potential.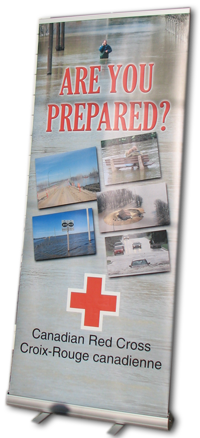 We also produce pop-up retractable banners (shown on the left) for tradeshows or point of purchase displays. Banner comes equipped with a carrying case for ease of transport, when you're ready for your display, you simply pull up the banner and attach the stand. Voila!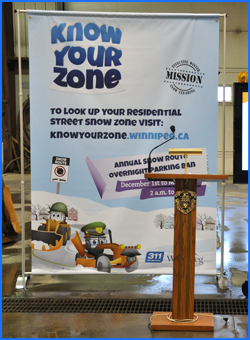 If you want something bigger you can go with the display on the right which easlily assemble for a larger display message up to 6 feet across and 8 feet tall.
Email quicksilver@mts.net for a fast, free quote.